Forging the Future of Fitness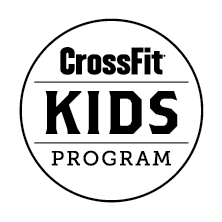 CrossFit Kids Classes
Pre-Kids:
Ages 4-7 years old  (30-minute class) Saturdays at 11:15am.
Kids:
Ages 7+ (30-minute class) Saturdays at 11:40am and Wednesdays at 4:25pm
For more up-to-date information, please visit our CrossFit Kids blog.
CrossFit Teens Classes
Ages 12-18 (45-minute class) Tuesdays and Thursdays at 4pm
Rates can be found on our membership page.
Contact us at info@crossfitsalus.com for more information.
—
About CrossFit Kids 
CrossFit Kids is not simply a scaled down version of CrossFit, it is entirely CrossFit geared and designed for a special population and the specific developmental needs of that population. (neurological, cognitive, motor)
CrossFit Kids is a strength and conditioning program that is specifically designed for kids and teenagers and helps them develop a lifelong love of fitness.
In a group setting, children and teens participate in fun and engaging workouts that deliver measurable results and prepare them to be well-rounded athletes.
CrossFit Kids workouts consist of constantly varied, functional movements that deliver a fitness that is broad, inclusive and general and scaleable for any participant at any level.
Check out our mention in the NY Times.
Pre-registration is mandatory; space is limited. Contact angela@crossfitsalus.com to confirm each week's attendance ahead of time.
—
About CrossFit Teens
In CrossFit Teens, the focus is on teaching proper movement skills through body weight exercises from gymnastics and depending on the maturity of the teen, begin to incorporate weightlifting. In all classes at CrossFit Salus, we prioritize good movement in weightlifting before increasing weights. One objective is to develop Olympic Weightlifting movements like Cleans, Jerks and Snatches and teach proper running mechanics which can prevent a great deal of injuries related to poor running mechanics.
While sport-specific training is not covered in CrossFit, correct movement that applies to any sport is taught.
We mix up all three of these elements, work on two or one at a time and constantly vary the stimulus.
Gymnastics- the ultimate expression of body weight strength and control.
Olympic Weightlifting- the ultimate expression of Power, the only way a human-being can move an external weight the longest distance, the fastest.
Metabolic Conditioning- endurance principles such as running and rowing for long, moderate and short distances.
What Does This Mean?
This means that, for the most part, no two workouts are the same, so kids and teens never get bored and the novelty of each workout keeps them excited about participating.
The functional movements involve exercises that are fundamental to all things that kids and teens need to do when they play-pull, push,run, throw, climb, lift and jump. All of the movements are taught safely and effectively under the close supervision of Certified CrossFit Kids Coaches.
When fitness is defined as broad, inclusive and general it means that participants will become well-rounded athletes who will be better at any and every sport that they play because CrossFit doesn't coach them to be good at just one thing.
Our workouts will increase physical competence in 10 fitness domains:
Cardiovascular and Respiratory Endurance,
Stamina,
Strength,
Flexibility,
Power,
Speed,
Coordination,
Agility,
Balance, and
Accuracy.
With workouts that can be modified, CrossFit Kids and Teens can equally benefit a person who is less active or an accomplished athlete by tailoring workouts so that each participant is challenged just enough to deliver measurable results and personal athletic progress.